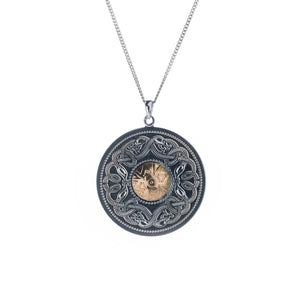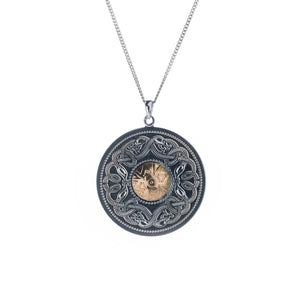 On Sale
Celtic Warrior Pendant (Medium)
This pendents design has been inspired by the 800 year old Ardagh chalice which was found in Ardagh Ireland over 100 years ago, The Chalice can be found in the National museum in Dublin.
The pendent is sterling silver with a piece of 18ct gold in the center. Just less then an inch in diameter.
Celtic gold pendant.