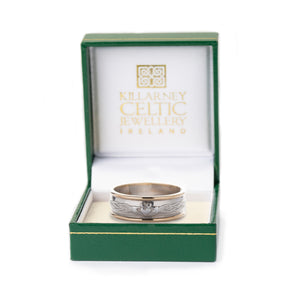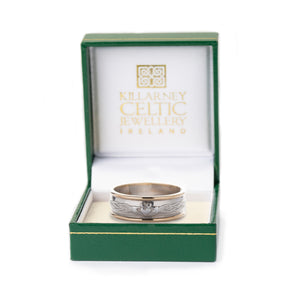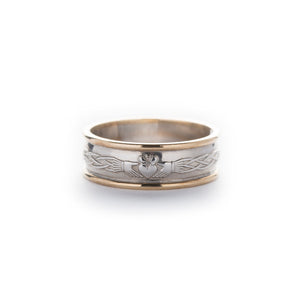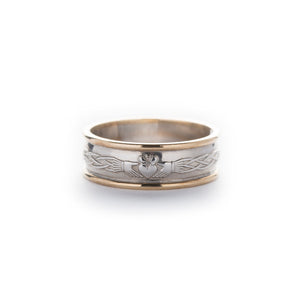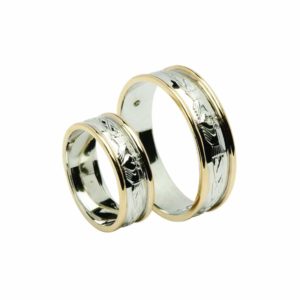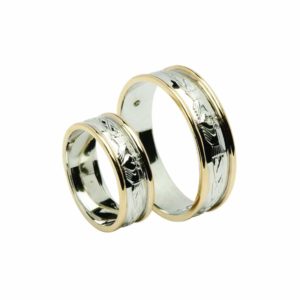 On Sale
Claddagh Ring Silver Centre 10ct Gold Rim
Claddagh symbol in the middle in sterling silver and the rims are made of 10ct gold available in ladies or mens sizes.
The Claddagh symbolizes love is the heart, the hands are friendship, and the crown is loyalty. made in Ireland from Killarney Celtic jewelry
If we don't have your size in stock we can make it for you it will take about three weeks.